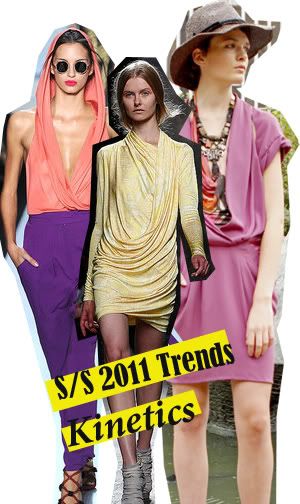 (L-R) Diane von Furstenberg, Doo.ri, Catherine Malandrino
I A D O R E D R A P I N G. Adore it! (Somewhere, Rami from Project Runway is fist-pumping…)
New York Fashion Week, is well underway and as I've been perusing the shows I've noticed this leitmotif of kinetics.
It's as though the garments are propelling the models forward by virtue of their own construction rather than vice versa.
Doo-ri Chung's created a silhouette that is literally hugging the model, riding in the swing of her hips, evoking boundless energy, constant motion— the stuff that'll get us through Winter.
I love it. xo heather