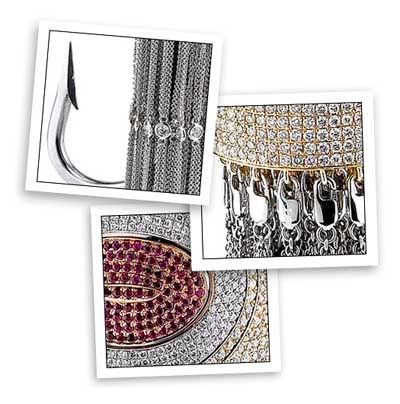 In this week's Detour Chris fishes the Boston Harbor with Paul Jacques and Daniel Bruce. Fishing enthusiasts and diamond-lovers, I'm sure, are familiar with the million-dollar lure. Made to attract the gold-diggers of the sea, the lure's made of both gold, platinum and encrusted with over four thousand diamonds and rubies, weighing in at 100 carats total. (I know, right?)
Want the luxury but none of the bling? Nomads of the Sea offers several high-end fishing and whale-watching expeditions in and around Chilean Patagonia. The Nomads' mothership, The Atmosphere, houses 28 guests and 32 crew members.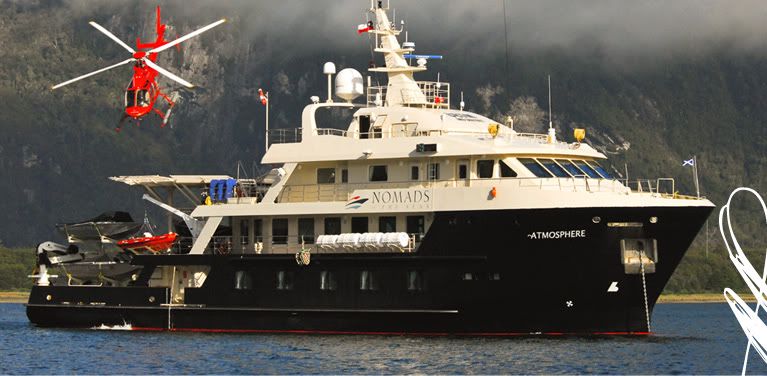 The Atmosphere can deploy small fleets of custom Jetboats and a Bell 407 helicopter. If you're not in it for the fishing, you can take advantage of the Spa (which offers thalassotherapy in addition to standard treatments) or the Chilean gourmet cuisine ("a unique and yet unexplored gastronomy featuring a wide variety of native ingredients found in the southern part of Chile"). Now, that's what I call a fishing trip. ($15-25,000)
Looking to fish a little closer to home? Be sure to tune in tomorrow at 7:30 on NECN to see Chris Talanian, Paul Jacques and Daniel Bruce head out for the high seas.